Friday, November 6, 2020, 9:30 am – 4:30 pm
EDT/GMT-4
, Olin Humanities Building
IWT Writer as Reader Workshops - Online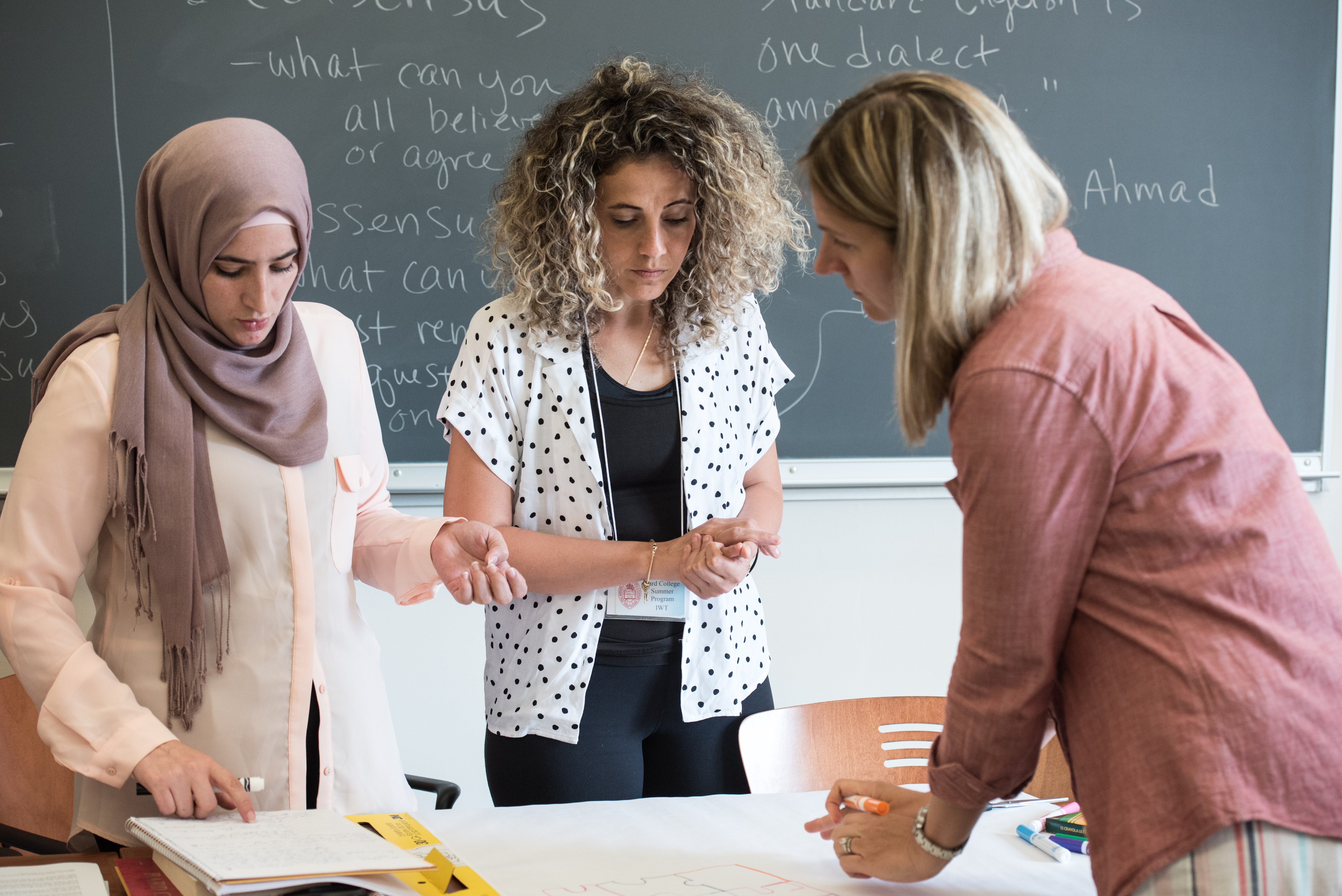 We are excited to announce that both the October 2 and November 6 Bard College IWT Writer as Reader Workshops will be held online.
Writer as Reader workshops model writing practices that inspire students to read more carefully, to grasp the meaning in more complex texts, and to infer meaning from what they read. These workshops invite secondary and college teachers to consider "writing to read" as a central classroom practice, one that shows rather than tells students how writing clarifies the meaning of texts. Working with diverse writing-to-read strategies, workshop participants discover what they bring to the text, what is apparent in the text, what is inferred, and what questions the text poses.
As always, the lineup includes sessions on novels, poetry, nonfiction, historical documents, STEM texts, and other media. Each workshop will highlight writing-to-read strategies that foster close reading and help readers develop an appreciation for the connections between different but related texts.
1. Re-reading Toni Morrison: Black Feminism, Labor, and Love
2. "Ocular Proof": Reading
Othello
in an Age of Mass Incarceration
3. The Place of the Writer in the "Widening Gyre":
Things Fall Apart
and
Unbowed: A Memoir
4. Citizens in Dark Times: Writing Politics in
Persepolis
and
The Federalist Papers
5. Finding Words for the Art of Lying: Tennessee Williams' "A Streetcar Named Desire"
6. Too-True Horrors: Cultural Fears in the Tales of Edgar Allan Poe, H.P. Lovecraft, and Shirley Jackson
7. Hester Reimagined:
The Scarlet Letter
and "In the Blood"
8. Retooling the Epic Hero:
How Much of These Hills is Gold
and
The Phantom Pain
9. Poetry of the Unsayable: M. NourbeSe Philip's "Zong!" and T.S. Eliot's "Four Quartets"
10. Writing into Life:
The Woman Warrior
and
The Poet X
Website